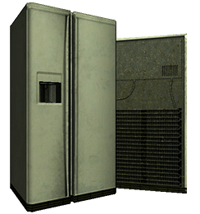 The Appliances 1 model pack contains a set of 15 models appropriate for use in scenes of commercial or residential settings. The detailed textures range in appearance from objects which appear brand new, to ones in an unkept state for scenes depicting state of decay. Some models also come with alternate versions of the object being shattered, for use as a destroyable object.
Our content packs are perfect for saving money and getting fast results in filling out your scenes with detail and substance. All models are fully textured, and include source assets so you can easily customize them to suit your needs, or create alternate texture sets for the same models.


Rapid Prototyping - First impressions are everything. Instant content allows developers to flesh out ideas quickly, allowing for saved time and money when you need to present an demo to a publisher to sell your idea. Let your first impression be with quality scenes that look completed and not empty placeholder art.

Next Generation Ready - Normal Maps and Specular textures are included. Developers using game engines which take advantage of features such as real time lighting, and specular highlights can also hit the ground running with content that is built and tested using these features.

Attention to Detail - A highly noticable variety in appearance will be seen with our objects when fine details of even small common objects such as this computer offer varied appearance in different lighting situations.

Customize to Suit Your Needs - Customize the included textures to suit the needs of your project, and take advantage of the source files of the models themselves to edit it to your liking. You may even customize normal maps, as all normal mapped items will include the source files we used to generate them. High polygon models as well as height maps and illumination maps (where applicable) will always be included with each model in our content packs.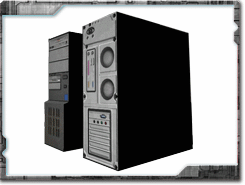 In-game shot of normal map bumping in action.

Click thumbnails below to view screenshots with details. All images are in-game screenshots.

Orders are processed manually. Order's will be sent out as they are processed, usually within 1 business day.