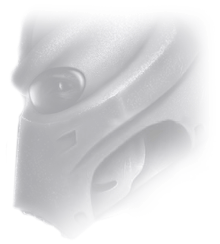 Pricing information for our art based packages such as model packs or texture packs listed in the Art Libraries section of our site can be found on the individual detail pages for each product.
All art libraries available are licensed only for the amounts listed and are only authorized for use in a single product and may not be reused in other products in their original or edited form without re-licensing. Software products available for license come at fixed pricing as well.
Special Pricing - We understand the pressures and constraints often associated with startup companies, as well as low budget endeavors. In special situations such as these it is possible for us to consider customized deals for software licensing upon disclosure of information such as the following:
Name of your company.

Development team details. (number of people, their positions, released projects they have worked on.

Titles of projects your company has successfully released. (if any)

The name of your publisher of your project. (if you already have one)

Your project budget. (total budget, and funding information)
If you are a startup company and/or working on a low budget, please contact us with the above information as well as any other additional information you wish to tell us about you and your company. We will be happy to review your company and work with your project leaders to find solutions to allow your company to license 4D software and get your project on the right track.
Click any of the following product options to purchase a license. If you need help or additional information feel free to contact us.